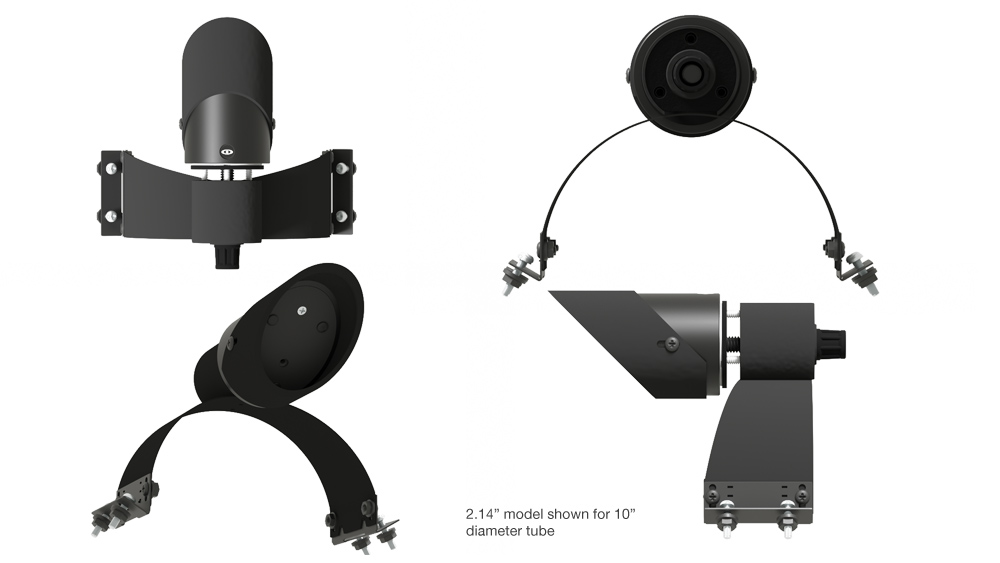 Features:
Eliminates concentrated diffraction spikes.
Carbon composite hub & mirror holder construction.
Easy-to-access collimation adjustment screws.

Protostar curved mounts are available for secondary mirror sizes up to 2.60" and solid tubes with inside diameters up to 15-inches. The semi-circular arch symmetrically spreads diffraction around bright objects in the field (see diffraction comparison image). The arch is steel, and the holder and central hub are carbon composite. Steel brackets attach the arch support to the tube wall, and the arch can be finely positioned within the tube for centering. Each bracket can also be rotationally tweaked to insure the arch is perfectly edge-on to the primary mirror. It features the same simplified collimation adjustment design of our straight-vane mounts. Each kit includes the arch assembly, mirror holder, anchoring brackets and instructions. Made in the U.S.A.
For more technical aspects of our curved secondary mount, please refer to the curved secondary mount FAQ. Read more about how to install and use the curved mounts in the illustrated installation instructions (

975 kB).